Socceroos star and former refugee Awer Mabil has been named the Young Australian of the Year.
Mabil fled civil war in South Sudan for Australia and has become one of the nations' top footballers.
He recently played in the FIFA World Cup in Qatar, months after slotting a crucial penalty in a shootout to help Australia qualify.
But it was his work in helping "enlighten" the lives of other refugees that won him the title.
He set up his own non-profit organisation, Barefoot to Boots, to help other refugees in camps like the one he grew up in get into the sport.
He has personally delivered jerseys and other sports gear to the kids.
"A refugee camp is like a prison without a wall," he said.
The scheme has grown, with hospital equipment also donated, plus sanitary products for girls who wouldn't otherwise be able to go to school.
Mabil described how as a kid he made a football using old plastic bags from rubbish.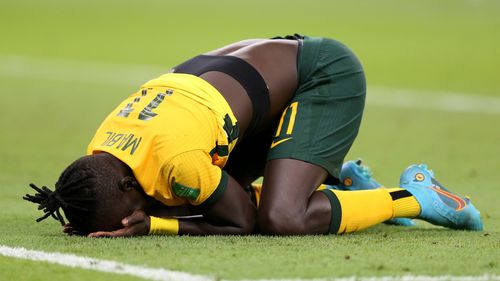 He said playing football make young refugees feel like they "belong".
"For me the most important thing is to help the next generation," he said.
"People play, forget the poor living conditions of the camp."
Mabil, 27, was born in a Kenyan refugee camp to South Sudanese parents before moving to Australia as a five-year-old.
He told the BBC he'd lived in a hut built out of mud, after his parents fled civil war.
The family survived on one meal a day, and he used to pay $1 a time to watch football on TV.
He moved to Australia as part of a humanitarian program in 2006 and quickly excelled at football, signing for Adelaide United at 16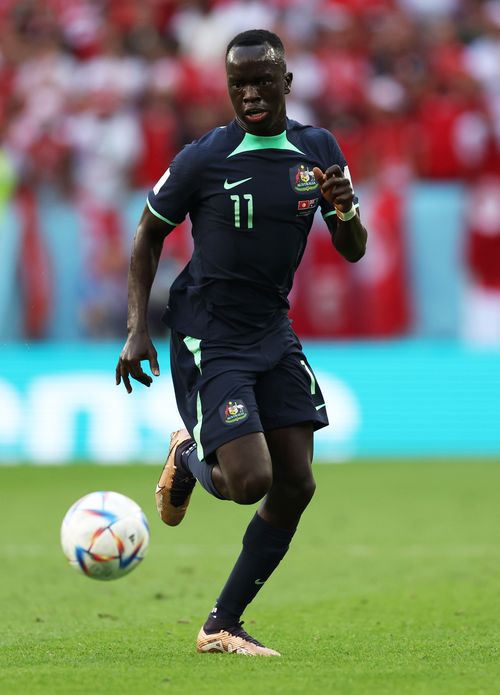 A crucial penalty he scored against Peru helped get Australia to the FIFA World Cup.
He has spoken about racism, saying he was once attacked and told, "Go back to your own country" by a neighbour.
Football Australia CEO James Johnson called Mabil a "role model".
"On behalf of Football Australia and the Australian football family, I want to congratulate Awer on being named the 2023 Young Australian of the Year," he said.
"Awer's contribution to Australian football as an immensely talented and popular member of the Subway Socceroos, and to society at large through his charity work, is a testament to the person and role model that he is."
His mother, a single mum, collected the award on his behalf as he now plays in Europe, for Sparta Prague in the Czech Republic.