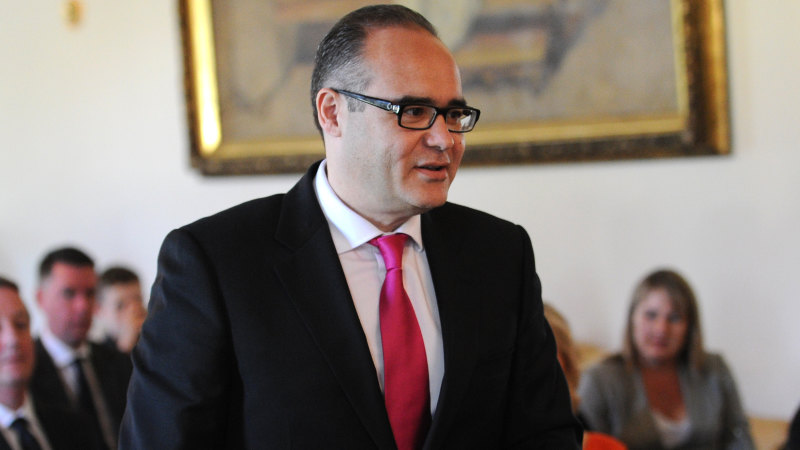 Cabinet minister Marlene Kairouz encouraged parliamentary staff to work on branch-stacking activities with dumped powerbroker Adem Somyurek, according to secret recordings in which she describes Labor's Left faction as "all white" branch stackers.
Ms Kairouz is recorded on tapes obtained by The Age and 60 Minutes at a conference room in the ministerial offices she shares with Mr Somyurek, who jokes the Left is the Ku Klux Klan and former upper house MP Gavin Jennings is the "chief klansman".
In the meeting earlier this year, Ms Kairouz, who holds the suburban development portfolio, encourages junior parliamentary employees to take over a stacking operation she claims involves her more senior advisers, including chief of staff Michael De Bruyn.
Mr De Bruyn was not present at the meeting and there is no evidence that he was involved in the operation beyond Ms Kairouz's claims.