South Australia's
Cross Keys Hotel is temporarily crossing interstate truck drivers off its door-list.
The business put a sign up at its doors this week that read "due to (the)
COVID-19
risk – no interstate truck drivers (are) permitted to enter this premises".
The sign stopped truck driver Ian Howard in his tracks last night.
"Obviously I wasn't welcome, so that left a really bad bitter taste in my mouth," Mr Howard told 9News.
For years the pub has been a popular place for those transporting essential goods.
But when one truck driver accidentally made it a
COVID-19
hotspot, 30 workers and their families were forced into isolation.
That influenced management's decision to ban truck drivers who have been been in
New South Wales
and
Victoria
, saying it needs to protect staff and local customers.
Steve Shearer from the Road Transport Association described the ban as a "gross overreaction".
"It's unnecessary, it's also utterly impractical they won't be able to manage that," Mr Shearer said.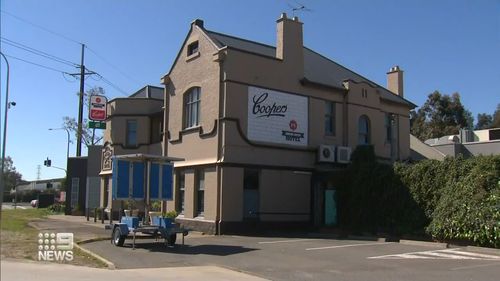 Some people are unhappy with the decision and are now vowing to boycott the business.
"If we don't start looking after the truck drivers, why on earth should we expect them to work day and night so the rest of us can enjoy our lives?" Mr Shearer said.
The hotel told 9News it intends to remove the entry condition when the border re-opens to interstate visitors.
In the meantime, the business is considering takeaway options for truck drivers, who are still free to park in its bays.
Mr Howard said it was "hypocrisy".
"They still want your money but they don't want your patronage, they don't want you in the establishment," Mr Howard said.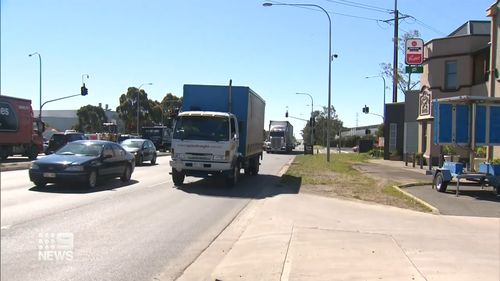 The Road Transport Association is hoping business will look at testing and vaccination standards instead.
Premier Steven Marshall said he expected "there will be businesses now that will be looking at what protections they put in place".
"So I think this is going to be the situation that we'll be looking at for quite some time now," Mr Marshall said.