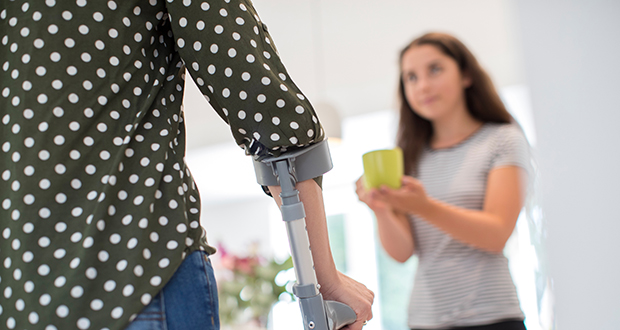 The ceremony, held on the International Day of Persons with Disabilities, remembered people who took park in the study
IDS-TILDA, the research study on ageing and intellectual disability at Trinity College, Dublin has today hosted a commemorative ceremony to remember participants who participated in the study, on the International Day of Persons with Disabilities.
IDS-TILDA is the first nationally representative longitudinal study on ageing with an intellectual disability (over 40 years of age) that was conducted alongside a parallel study on generic aging.
"We have had over 200 participants who have passed away", explains Professor Mary McCarron, Co-Founder and Principal Investigator of the study, speaking to IMT. "We wanted to honour, thank, and recognise their huge contribution to our understanding of aging, and how this would benefit people with ID. We put together a committee with people who have intellectual disabilities, and their families, and decided we wanted to hold a nice commemorative event"
Among the main findings of the study to date are the prevalence of dementia in people with intellectual disability, especially Down syndrome, versus the general population is astounding and valuable data for all; and the oral health of people with ID compared to the general population remains shocking, which speaks to the systems and processes we have in place that further disable.
The study also highlightS the extremely high drug burden that people with ID carry in Ireland.
IDS-TILDA identifies the principal influences on successful ageing in persons with intellectual disability, and then determines if they are the same or different from the influences for the general population. A second aim of the study is to develop a first wave baseline picture of ageing among persons with intellectual disability and a cohort of subjects that may then be followed longitudinally.
IDS-TILDA data informed strategic responses to Covid-19 by government, service providers, and carers across Ireland. IDS-TILDA researchers adapted rapidly during the first wave of the Covid-19 pandemic to deliver reliable, trust-worthy information to guide policymakers, service providers, and carers.
In collaboration with the Health Service Executive, IDS-TILDA also created a module for clinical staff on 'COVID-19 Assessment and Recognition Among People with Intellectual Disability,' utilising learnings from the IDS-TILDA Health Fair. Hosted on HSELanD, more than 3,750 healthcare professionals in Ireland completed this module.