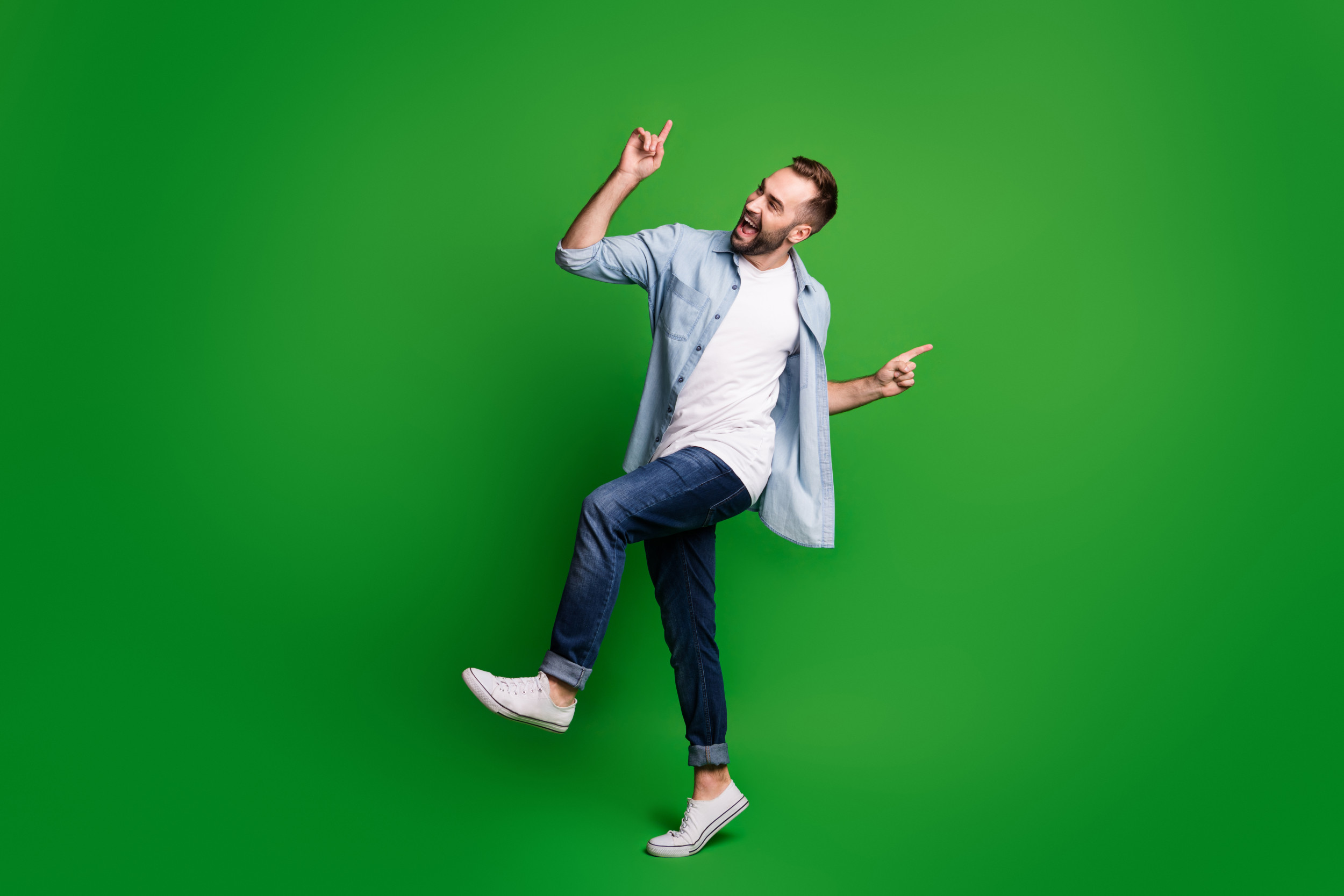 A video that shows a group of students cheering on their teacher as he performs a popular dance move has gone viral.
The video was posted to TikTok on Sunday by Ms. Jenny (tenayas_msjenny), who wrote: "When Mr. LeMay out jerks the students!!!" Already, the video has racked up more than 17 million views and over 5 million likes.
At the beginning of the 36-second clip, the students can be seen forming a crowd, as several students attempt to "jerk"—a dance move made popular in 2009 after the release of New Boyz's "You're a Jerk."
The dance has recently made a resurgence on TikTok, as millions have taken to the app to prove just how good—or, in some cases, just how bad—they are at doing the dance under the hashtag "jerk or die."
The premise behind the hashtag is this: imagine a scenario in which someone was told their life depended on their ability to successfully jerk. Would they survive? TikTokers are filming their friends, family, teammates, etc. performing the dance and rating them on a scale of 1-10 to determine if they'd pass the test. In some cases, TikToker users are letting their viewers decide.
Though the dance has just recently caught on with Gen Z, millennials first learned the dance over a decade ago, which is why Austin LeMay was able to "out jerk" his students.
About five seconds into the clip, LeMay can be seen entering the dance circle. As he begins to dance, the crowd loses its mind, and some students begin to dance with him.
The crowd goes quiet again in the middle of the routine, but they cheer him on again as he successfully performs some of the more difficult parts of the dance.
In the comments section of her video, Jenny explained that the dancing has "become a regular thing at [their] school," noting that LeMay "kills it every time."
"They [the students] love him!" she exclaimed in response to TikTok user kim.cakess. "He shows them up a lot."
Of course, LeMay's students are the only ones who love his dance moves. Online commenters were impressed, too.
"He waited his whole life for this moment, LOVE IT!!!!!!!!" wrote Ashley.
Marcus Perez said: "he been waiting since 2010 for this moment and killed it."
"Knew he was gonna kill it just by the way he walked in," commented k.
King Mufasa added: "OG had to teach them kids how it's done."
"He really said, 'don't recite to me the old magic, I was there when it was written,'" commented one TikToker, referencing The Chronicles of Narnia: The Lion The Witch and The Wardrobe.
Em joked: "Mr. Lem-ate and left no crumbs.