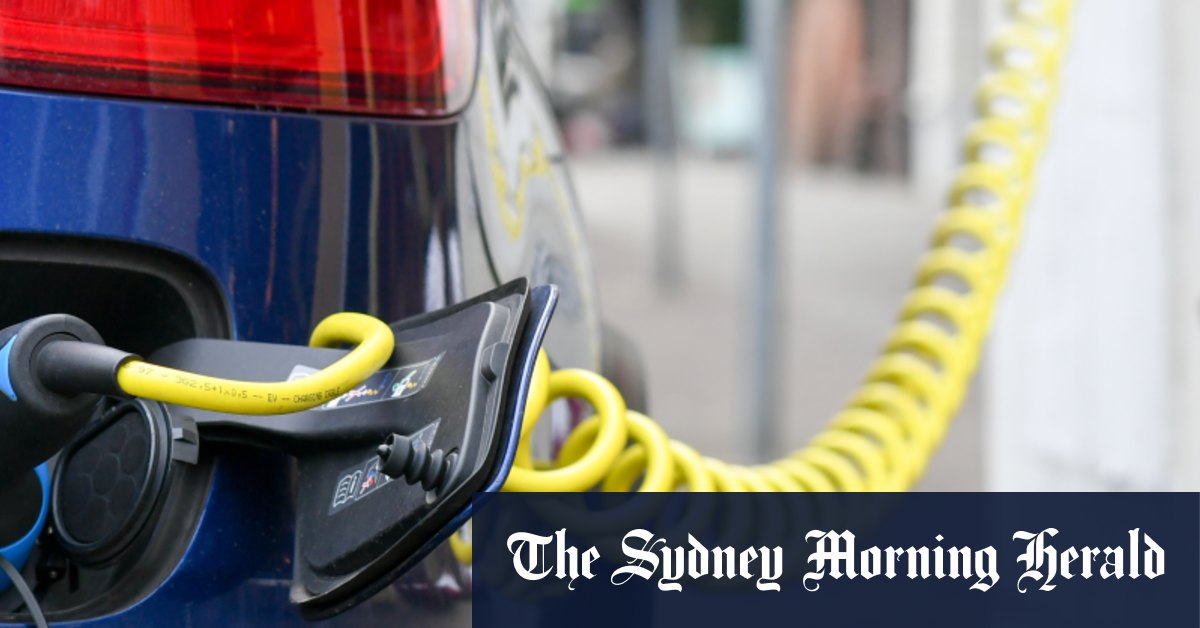 Electric vehicle owners like those at Girl Geek Academy could be charged more in tax than some high-end hybrid vehicles, according to the Electric Vehicle Council, the national body that represents the electric vehicle industry in Australia.
For example, a $108,000 Lexus RX450H hybrid would attract a fee of $2.41 for every 100 kilometres travelled (5.7 litres per 100 kms fuel economy, at 42.3 cents a litre of fuel excise). In comparison, Ms Moran's Nissan Leaf would be charged $2.50 per 100 kilometres.
New research from the University of Queensland surveyed 500 households about their attitudes towards road user charges and found that if a 2.5 cent per km EV tax was introduced, consumers saw this as being equivalent to a $4,500 increase in the vehicle's purchase price.
This acts as a disincentive, research author Dr Jake Whitehead said. "You get less uptake because there's a decrease in their willingness to pay this higher price."
Introducing EV taxes risked pushing Australia "even further into the wilderness" in terms of uptake, and was incompatible with mid-century net zero emission targets, he said.
Mr Whitehead made it clear that his preliminary findings had not been peer-reviewed, but he had released them given public interest on the topic this week.
Behyad Jafari, the chief executive of the Electric Vehicle Council, said Australia would be the only country to tax EV users, while comparable countries offer generous incentives.
The weekend's tax announcement was already having an impact on the market, he said, with the council hearing from dealerships that EV orders had been cancelled.
VicRoads estimates the average distance travelled by light passenger vehicles is 13,100km a year, meaning that on average EV owners would pay an additional $330 a year, and plug-in hybrid electric vehicle owners would pay $260 a year.
The NSW Government is looking into recommendations from the independent NSW Review of Federal Financial Relations, including that the state phase in a "fair and nationally compatible" road user charge, with electric vehicles as a potential pilot.
A Victorian government spokesperson said the tax would ensure all motorists paid a fair share for record investments in the roads network.
Miki Perkins is a senior journalist and Environment Reporter at The Age.
Most Viewed in Environment
Loading