Malouf loves thy neighbour
Garbo-turned-yacht broker Ian Malouf knows all about buying his neighbour's house. When he went on a $140 million property buying spree last year, included in his loot were not one, but two houses on the Double Bay beachfront for $35 million and $26 million apiece.
And he's not done there. Records show he has coveted another of his neighbour's houses, this time next door to his $20 million Palm Beach weekender for which he has paid $18.6 million in cash.
LJ Hooker's father and son team David and BJ Edwards declined to comment on the deal, but had sold the beachfront house on the quiet, ending almost 80 years of ownership by the Robertson family.
If the rumour mill is right, Malouf plans to consolidate the $38.6 million holding, making it one of 10 double blocks on Palm Beach's Snapperman Beach.
Those beachfront double blocks don't come cheap, as the O'Neil, Roche, Scali, Hassall, Shears and Blann families well know. The last sale of its kind was the $27 million parcel long owned by the family of tobacco magnate Arthur Nelson that sold to restaurateur John Szangolies last year.
PR supremo to the rescue
PR supremo Judi Hausmann has done well by her historic Southern Highlands getaway "Robin Hill", buying the adjoining vacant block for almost $1.6 million and thereby reinstating the original garden to the 1939-built country retreat.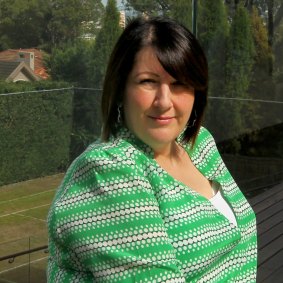 Lucky for Hausmann – and her Mt Gibraltar neighbours – that she bought it, too. The vacant block of land was slated for redevelopment into a six-bedroom, six-bathroom house with an internal lift when owned by a company controlled by Boris Staroselsky.
That DA was later withdrawn before the block sold, and a few weeks later ownership was quietly slipped into Hausmann's name, albeit with additional stamp duty.
The Mittagong property is a home away from Hausmann's Darling Point Home, the historic Pitcalnie House, that she bought in 2013 for $6.25 million from Rabbitohs fan Peter Holmes a Court and his former wife Divonne.
Property obsession
Billionaire sex toy magnate Peter Tseng holds an eclectic mix of interests. There's his $60 million wine cellar, as featured in the 2013 documentary Red Obsession, and his penchant for number plates, as evidenced by his record $2.45 million purchase of the NSW licence plate "4".
So, too his property portfolio, with a potpourri of commercial, retail, industrial and residential property held by his K Sun investment vehicle totalling more than $42 million.
But of those 15 properties, one is up for sale: a three-bedroom apartment at the end of The Pier at Walsh Bay with a guide of $11 million through Knight Frank's Adam Ross.
Still with prime harbour-front apartments, the Pyrmont spread at the northernmost tip of Darling Island also hit the market this week, this time with a $10 million guide through Morton's James Crow.
The whole-floor apartment was purchased less than a year ago for $12 million by Crown Cornerstone Investments, the corporate entity solely directed and owned by developer and pastor Iwan Sunito.