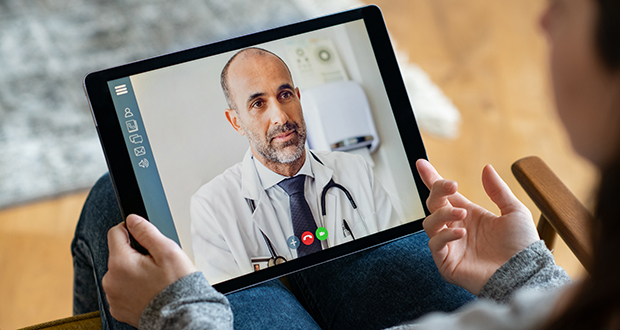 The onset of the Covid pandemic ensured healthcare providers learned many hard lessons, such as what it takes to provide an effective and functional digital patient experience at short notice.
A recent global survey carried out by Applause, which examined telehealth services, has shown that telehealth and digital care are here to stay.
The survey, which took place in July 2021 and gathered more than 5,000 responses, found that 46% of respondents had used telehealth services at least once and 84% of whom used telehealth as a way to avoid in-person activities during the Covid-19 pandemic.
On the one hand, 77% of respondents said their telehealth service was easy to use, which is a positive sign. But, in a separate question, 48% said there were features they would have liked to use that their telehealth service did not provide.
While telehealth is not new, advances in video meeting apps, smartphone availability and broadband access enable more users. In 2020, many of those users included delivering expanded types of care digitally, driven by the Covid-19 pandemic. The results from the survey show that it is quickly gaining traction and has staying power. It is a trend that analyst groups like Gartner are also seeing accelerate at a rapid pace. Gartner analysts found that "while the pandemic delayed some technology investments, other investments like virtual care were dramatically accelerated. Indeed, telehealth remains the most common technology investment area for 2021."
The good news for doctors offering telehealth services is that 63% of respondents stated they plan to use telehealth more than they did prior to the pandemic. What's more, 77% of patients stated they enjoyed using telehealth,
The Covid-19 pandemic has introduced a large population of patients to what telehealth could be, and they want to see more services made available digitally.
While telehealth is on the rise globally, Europe, Middle East, and African (EMEA) respondents lagged behind others in using such services. For example, 51% of respondents in the Americas and 49 % of Asia-Pacific (APAC) have already used telehealth services, while only 37% of EMEA have done the same.
The most significant barrier to telehealth adoption across all regions, according to the survey, is access and availability. Among the 54% of respondents who had not used telehealth services, 46% reported this option was unavailable to them, 39% said they preferred to see their doctors in person, and 8% reported they did not need to consult with a doctor recently.