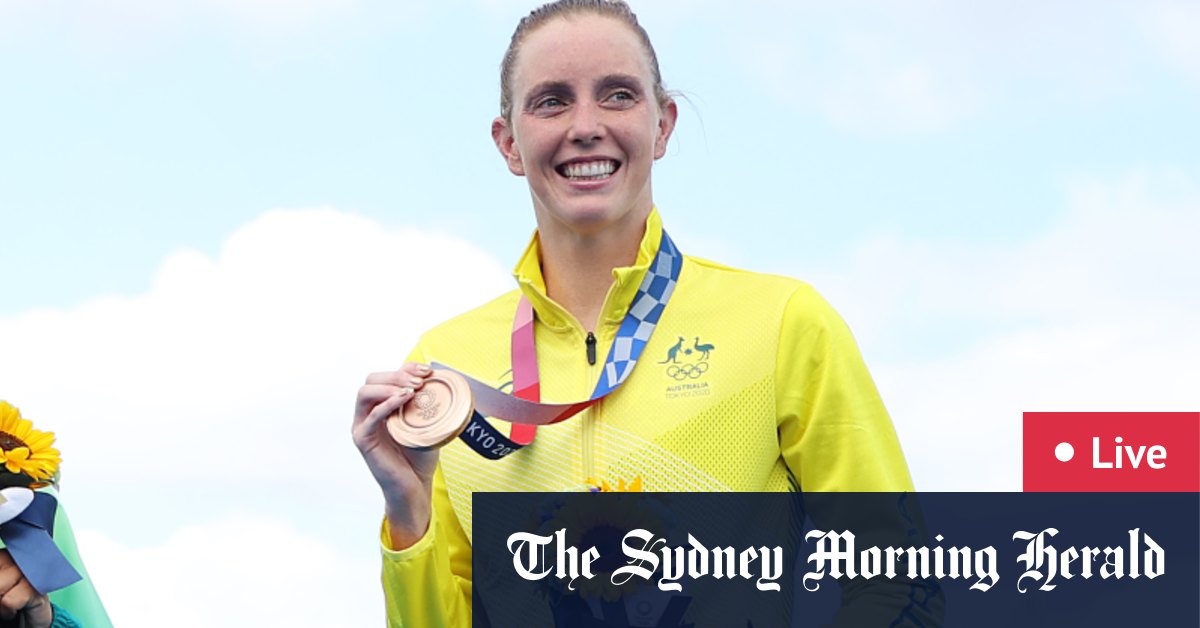 It's probably par for the course when you're swimming 10km in open water. So it shouldn't be much of a surprise that aquatic life made itself known during this morning's women's marathon swim.
Australia's bronze medallist Kareena Lee has just spoken about the moment when she was hit by a fish mid-race at the Odaiba Marine Park.
"It jumped up and hit me (on the chest). I didn't know what it was at first and I was like 'woah'," she said. "I was watching them jump out before but I didn't think one would actually hit me."
Fair enough. It clearly didn't hamper her as the Queenslander brought home Australia's first ever medal in the women's swimming marathon.
"I don't really think I've processed how it feels: it's just incredible," she said. "It was the goal going in to come out with a medal and doing it at my first Olympics is incredible."
Perhaps one of the main reasons why Lee was able to grab her surprise medal was her smart pre-Olympics acclimatisation program, where she spent a few weeks in the Top End to get used to the sort of water temperatures she'd be swimming in at the Games.
"We were expecting the water temperature to be about 31 degrees because that's what it was at the test event," she said.
"So I've been training in a pool that was 31 degrees, and the last couple of weeks leading in, I went to Darwin which is similar air temperature to here back in Australia so that's how I prepared."