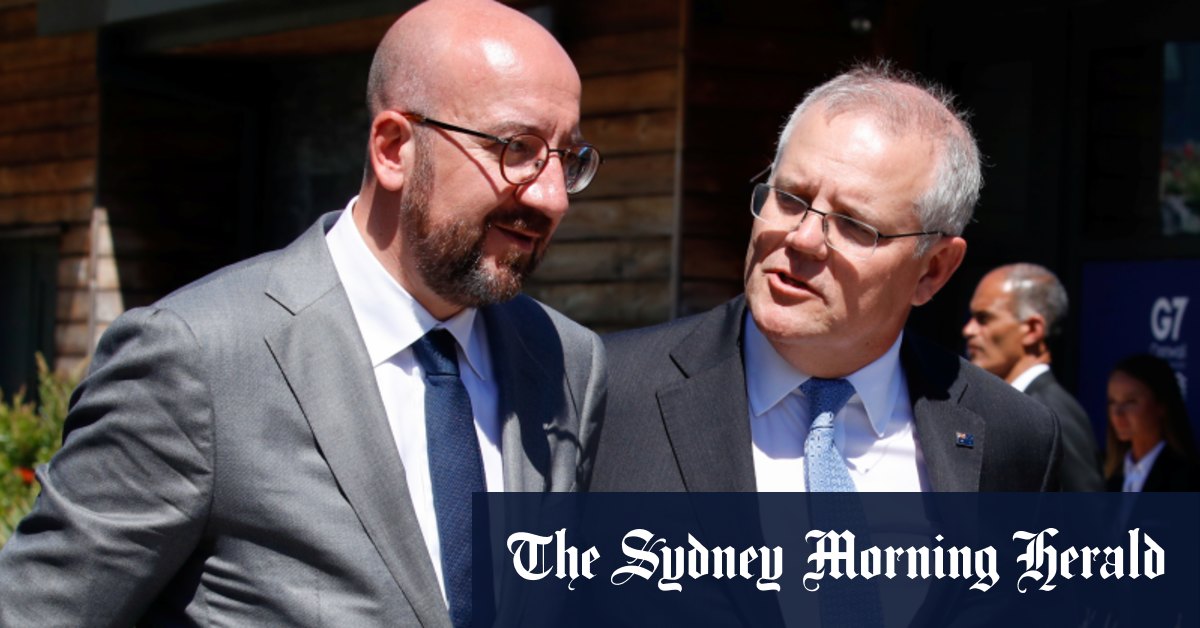 Michel later tweeted that he had a "frank, direct and lively exchange" with Morrison about AUKUS.
"Clarity is needed between friends. Dialogue is key to build strong partnerships. We will stay in close contact," he said.
Morrison's office said the Prime Minister had an open and constructive discussion with Michel.
"It was an important opportunity to further explain the purposes of AUKUS, Australia's sovereign decision on the submarine contract with Naval Group and the circumstances surrounding it." Morrison also said he hoped the free trade deal negotiations could continue.
Outside the United Nations, Maas, the German Foreign Minister, said he could "understand the anger of our French friends".
"What was decided and the way in which this decision was made is unsettling, and it is sobering – not just for France."
At a separate event, the European Union's internal market commissioner Thierry Breton called for a "pause and reset" in the bloc's relationship with the US.
"It is true that some see this in Europe as a wake-up call for Europe," Breton told an Atlantic Council virtual event.
"Something has changed. There is indeed a growing feeling in Europe – and I saw this with great regret – that something is broken in our transatlantic relations.
"A partnership works when both parties are honest and truthful with each other, when both parties treat each other with respect, when both parties are strong, and of course when there is trust."
French President Emmanuel Macron is yet to publicly comment on the axed submarine contract but is furious with Morrison and US President Joe Biden.
Biden and Macron are scheduled to speak over the phone later this week.
The Morrison government has argued the growing threat from China meant the diesel-powered submarines it had ordered from France in 2016 would not meet Australia's changing needs.
Loading
Morrison told reporters in New York on Monday it would have been naive not to expect France to react angrily over the contract's cancellation.
"We understand that, we totally acknowledge that and we knew that would be the case," he said.
"And it was not possible for us to be able to discuss such secure issues in relation to our dealings with other countries at the time."
Get a note direct from our foreign correspondents on what's making headlines around the world. Sign up for the weekly What in the World newsletter here.