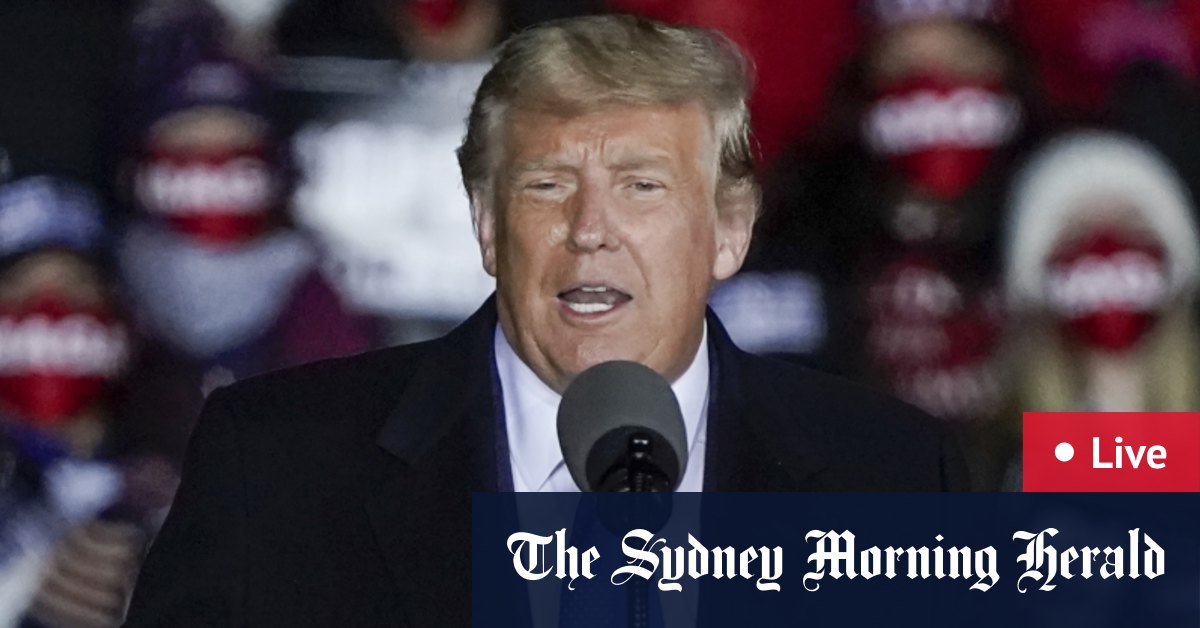 Trump's third and final rally in Pennsylvania today has come to an end, with the president telling the crowd:
"We are one movement, one people, one family and one glorious nation under God. And together with the incredible people of Pennsylvania we have made America powerful again … we have made America wealthy again, we have made America strong again, we have America proud again, we have made America safe again and we will make America great again."
In a direct message to Pennsylvania voters, he said: "This is the place where Pennsylvania workers mined the coal, worked the railroads and forged the steel that made America into the greatest and most powerful nation in the history of the world. And we are making it stronger and stronger every single day.
"Proud citizens like you helped build this country and together we are taking back our country. We are returning power to you, the American people. With your help, your devotion and your drive, we are going to keep on working, we are going to keep on fighting and we are going to keep on winning, winning, winning."
Usually, Trump's rallies end with the Village People's Macho Man, but this time he left the stage to YMCA. And yes, he did a little jig, featuring his trademark fist-pumping dance moves.