Victoria has recorded a staggering 1438 new
COVID-19
cases, exceeding 1000 and breaking its daily infections record.
A further five people have died with coronavirus in the state.
There were 34,323 vaccine doses administered yesterday and 65,497 test results received.
Victorians
stranded in high-risk areas of
New South Wales
will be allowed to return home under an expansion of the home quarantine trial from today.
But those planning to cross the border into Victoria must be
fully-vaccinated
against
COVID-19
and have returned a negative coronavirus test 72 hours before they leave NSW.
Victorian residents will then have to quarantine in their homes for 14 days.
It comes as cases surge across Victoria, with one paramedic describing the emergency department conditions as "already apocalyptic".
Thousands of Victorians are expected to begin returning home from today after being stuck in NSW for months.
Speaking about the expansion of the home quarantine trial last week, Premier Daniel Andrews described Sydney as "an extreme risk zone".
He said Victorians wanting to come back must adhere to the rules, with technology to keep track of people's movements.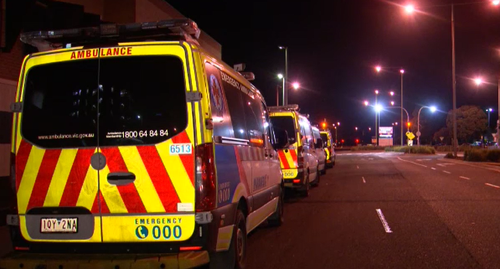 "That home quarantine is serious, it is not a matter of when you feel like it, it will be a proper 14 days and there will be various mechanisms to check on people," he said.
Meanwhile, doctors are calling for an after-hours COVID-19 health hotline to help deal with an expected rise in hospitalisations and calls to Triple-Zero.
Health officials have been given welfare briefings urging front-line workers to "prepare psychologically" for a difficult few months as Victorians emerge from lockdown, reports
The Age.
The hotline would help to field calls from patients and suspected cases, to give people an option other than calling triple-zero.
A paramedic told the publication the healthcare workers had been told to brace for a surge in patients when lockdowns ease.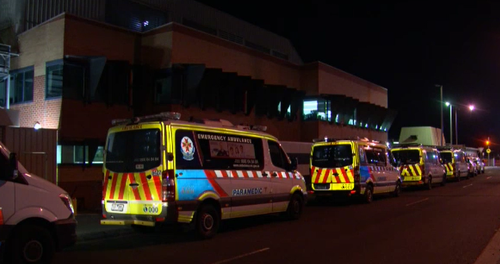 "They basically told us to prepare psychologically because most of Victoria's going to think 'this is great', meanwhile as a healthcare worker, it'll feel like a war zone," he said.
"I just can't fathom it. Some of the hospitals in Melbourne are already apocalyptic."
Victoria's Australian Medical Association president Dr Roderick McRae has described Melbourne's hospital system buckling under pressure as a "dire" situation.
"It is almost like we are living in parallel universes," he told Today.
"Everybody at every stage of the Victorian healthcare system is using the word crisis. Other people are looking for a game of tennis."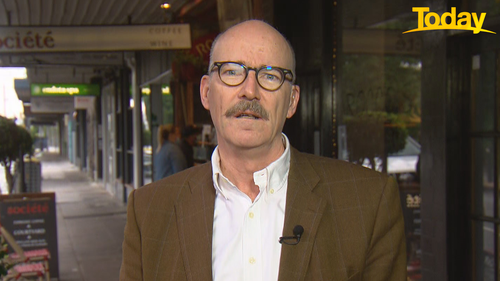 Dr McRae said the system had already been under "extreme strain for many, many months" on the back of decades of under-investment.
"So we now have the circumstance that you wait a long time for somebody to answer Triple-Zero, you wait a long time for your ambulance, the person in the ambulance waits a long time to exit the ambulance and get into the Emergency Department."
Ambulance Victoria Executive Director Clinical Operations and Associate Professor Mick Stephenson said the health system was used to a heavy workload, but it was being slowed down significantly by the virus.
"We've got extraordinary demand in the system at the moment," he said.
"This is the slowest the health system has ever worked because of COVID-19."
The associate professor said paramedics were dealing with 250 to 300 patients a day who were suspected of having COVID-19, with about 150 turning out to be positive.