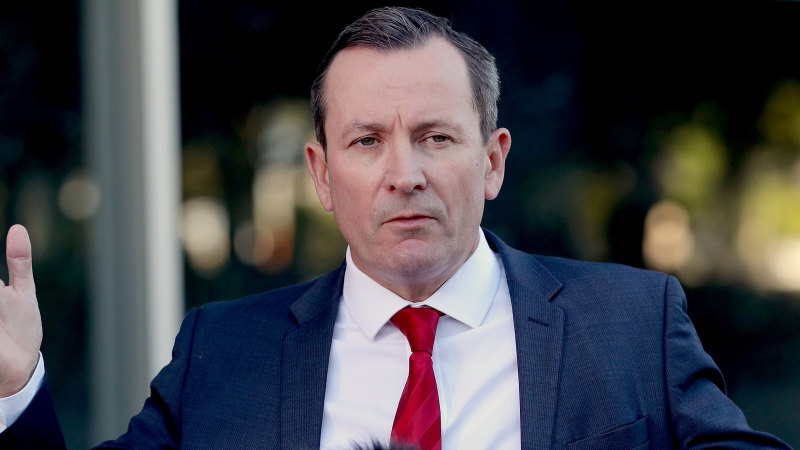 But the Premiers of these states refused to be lectured by the one with the highest number of cases.
Mr McGowan said on Saturday the border closure would be one of the last restrictions to be lifted.
"At this stage no consideration is currently being given to lifting WA's hard border with the rest of Australia," he said.
"The WA health advice from our chief health officer is clear on this, the hard border has been an effective measure as part of our success in the fight against COVID-19.
"Our hard border will likely be one of the last measures to be lifted, to ensure we protect the health of Western Australians."
Loading
The Premier said other states were still seeing instances of community spread and clusters of cases and he would not expose Western Australia.
"Allowing cases of COVID-19 into WA while we are easing restrictions could potentially be disastrous – and a significant outbreak could mean we need to return to the strict conditions once again," he said.
"The hard border won't last forever, but for now it is important that it remains in place."
The WA roadmap to ease restrictions was based on the best health advice for WA.
"It's Western Australian health advice formulated by the best health advisors in Western Australia, for Western Australia," he said.
The plan was to get people back to work safely and begin the process of restarting the State's economy.
In the next phase, this would mean larger gatherings, less restrictions on businesses and community sport, playgrounds opening and further reductions in regional travel boundaries within WA.
"We know the regional boundaries have been difficult for many regional communities – and if health advice supports it, we will move to reopen those regions within Western Australia as soon as possible," he said.
Daile Cross manages the WAtoday newsroom.