Earlier this month, China's Ministry of Public Security announced the latest raids in an ongoing campaign targeting fraudulent operations outside the country's borders.
On September 3, Chinese police launched a joint offensive with local authorities to "take down" cyber fraud groups across the border in northern Myanmar "in one fell swoop," a ministry statement said.
They reportedly shut down 11 fraudulent operations and arrested 269 suspects who had obtained at least 120 million yuan ($25 million) through financial investment and other scams, including impersonating e-commerce customer service personnel.
"A large number of criminal tools were seized at the scene, including computers, mobile phones, mobile phone cards, bank cards and fraud scripts," the statement said.
A few days later, the Wa State United Army in northern Myanmar repatriated another 1,200 Chinese nationals suspected of being part of online scams.
Raids similar to those in Myanmar have occurred in recent weeks in Laos and Thailand and as far away as Indonesia, the ministry says.
"Deeply disgusted by the general public"
Why is China trying so hard to close these operations?
It's not just Australians who have been plagued by scams in recent years.
They are a huge problem and a growing concern for the Chinese public, especially since many of those working in the call centers include Chinese nationals lured with the promise of legitimate work and then held against their will.
Some of those who escaped from the scam centers have described being threatened, beaten or tortured.
The Office of the United Nations High Commissioner for Human Rights last month released a report that found that 120,000 people in Myanmar and 100,000 in Cambodia "may be detained in situations where they are forced to carry out online scams."
The Cambodian government rejected the report's conclusions.
The issue was highlighted in a recent blockbuster Chinese film, No More Bets, in which a Chinese programmer and model are forced to work in a boiler room of fraud and online gambling in an unnamed southeastern country. Asian.
According to the ministry, the actions of the criminal networks that organize the scams caused "the deep displeasure of the general public."
"Public security organs will further intensify their repression efforts and resolutely safeguard the safety of people's lives and properties," he said.
Fraudulent operations grow in size and professionalism
Richard Horsey, senior Myanmar adviser at the International Crisis Group, said fraudulent operations in the region really "kickstarted" during the pandemic.
Lockdowns and border closures forced criminal networks (many of which were involved in casinos) to look for alternative sources of income while leaving migrant workers trapped in foreign countries and desperate for work.
"It's just been incredible to see over the last few years how they've grown in scale and scope, and also how much they've become more professional," he said.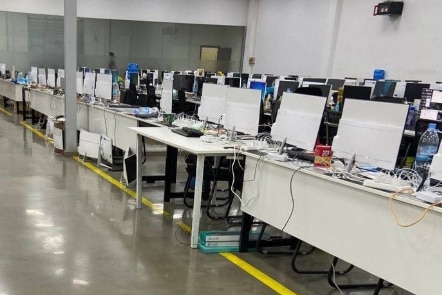 While there were now scam call centers operating across Southeast Asia, he said they were particularly concentrated in weakly governed countries such as Cambodia, Laos and especially civil war-torn Myanmar, which has large lawless areas controlled by separatist groups.
Horsey said the scammers not only targeted Chinese speakers, but recruited them from as far away as South America and Europe.
"There are many different languages ​​and also many different professional skills," he said.
"They have computer coders, they have scriptwriters who create call center manuals.
"It's very, very professional. And yes, they target people all over the world."
Horsey said the recent raids were the fruit of efforts China began many months ago and it was clear Beijing was taking the matter seriously.
However, time will tell if they would have any effect.
"It's hard to really assess how important these arrests are," he said.
"Are they getting the people they need to stop this or is it like the drug raids you see all over the region; it looks good, generates good headlines, shows people doing something, but it never really disrupts the final operation." ?
"So I think we're at that stage where we're making some arrests, but we haven't seen any major disruptions to these operations yet."
Scams are a growing problem in Australia
Australians lost more than $3.1 billion to scams in 2022 (an 80 per cent increase on 2021) according to the Australian Competition and Consumer Commission's (ACCC) Targeting Scams report, and the problem has only grown that has gotten worse since then.
According to the ACCC, this year's losses to August have increased:
financial scams increased 7.5 percent to $217 million;
dating and romance scams have increased 9.6 percent to $25 million;
false billing scams have increased 47 percent to $21 million;
Phishing scams have increased 79 percent to $20 million;
Jobs and job scams have increased 950 percent, to $18 million.
In July, the Australian Government established the National Anti-Scam Center (NASC) to bring together expertise and resources to thwart scammers, raise consumer awareness and link scam victims to services.
"The NASC is in the process of developing the technology needed to support high-frequency data sharing with a variety of agencies, law enforcement and the private sector, with the mission of making Australia a more difficult target for fraudsters." said an ACCC spokesperson.
The NASC will also bring together "fusion cell" working groups that combine government and private sector expertise to address specific issues, with the first of these now working on how to better combat investment scams, the spokesperson said.
The Australian Federal Police (AFP) is a member of the NASC executive advisory council, an agency spokesperson said.
"The AFP continues to collaborate with international partner agencies, including South East Asian countries where necessary, to make Australia a hostile environment for cybercriminals," they said.
The AFP had deployed additional cyber liaison officers with key partners and was engaging international partners through a variety of mechanisms, including Interpol, Europol and the Five Eyes Law Enforcement Group, the spokesperson said.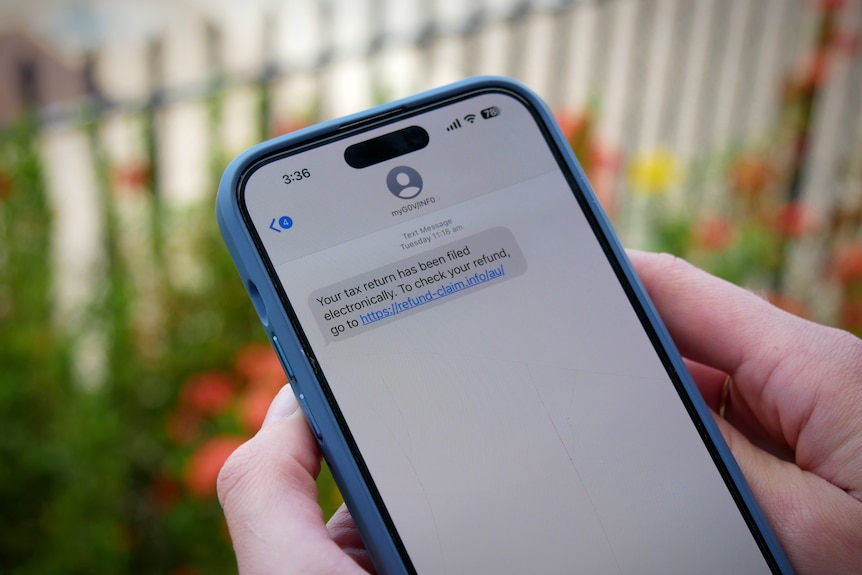 Will China's crackdown have any effect on Australia?
Dan Halpin, chief executive of cybercrime consultancy Cybertrace, was hopeful overseas enforcement could have some effect on reducing the number of scammers targeting Australians.
"While countries like China are stepping up their efforts against cyber scams and receiving support from neighbors like Myanmar, that doesn't mean scams targeting Australians will stop anytime soon," Halpin said.
"These operations are massive and quite sophisticated.
"However, with persistent efforts, Cybertrace is hopeful to see a decrease in these scams over time.
"If arrests continue, we anticipate that the perceived risks associated with conducting fraudulent operations in Asia will outweigh the benefits."
Horsey said it was possible that crackdowns across Southeast Asia could disrupt fraudulent activity targeting Australia.
He said the question was how long it would take for these operations to relocate or adapt, and described attempts to close them as "playing whack-a-mole."
"I think it remains to be seen whether these repressive measures can really have a sustainable impact," he said.
"That requires more than criminal justice measures.
"It requires addressing bad governance and corruption in places where that is very difficult to address, places like Myanmar, Laos and Cambodia, with deep and long-term governance problems.
"And, in the case of Myanmar, enclaves that are not under the control of any state.
"So that is a long-term political development and state-building challenge that will not be easily resolved."
Halpin stressed the importance of recognizing that many of those involved in these scams were victims.
"Many are forced to carry out these activities against their will, being attracted to foreign countries in search of job opportunities," he said.
"It is essential to see both sides: the people who are scammed and those who are forced into the scam industry.
"Addressing this issue is not easy due to the combination of regional politics, economic challenges worsened by the COVID-19 pandemic, and the cunning nature of scammers.
"Stronger collaboration between countries, including China, is crucial for the strategic solution."
Charging…
If you cannot load the form, click here.